About us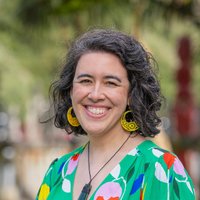 Dr Claire Achmad
Deputy Chief Children's Commissioner
Dr Claire Achmad is a recognised advocate for children in Aotearoa New Zealand and internationally, having worked in a wide range of areas relating to children's rights, including from legal, policy and practice perspectives. Claire was appointed as the Deputy Chair of the Children and Young People's Commission from 01 July 2023, and from 01 November 2023 will take up the role of Chief Children's Commissioner and Chair of the Commission for a total term of five years.
From March 2021 - September 2023, Claire served as Chief Executive Officer of Social Service Providers Te Pai Ora o Aotearoa, and in that role championed the aspirations and outcomes of children, rangatahi and whānau and community-based social service providers, strongly grounded in a focus on equity, and working closely with social services organisations throughout the motu.
Claire holds a doctorate in international children's rights law from Leiden University, the Netherlands, and has published internationally on a range of children's rights issues. She also holds degrees in Arts and Law from the University of Auckland and is a University of Auckland 40 Under 40 Honoree. Previously, Claire has worked for children's NGOs and international organisations in Aotearoa, Australia and Europe, held a senior role within Te Kāhui Tika Tangata the New Zealand Human Rights Commission, and practised as in-house legal counsel in the New Zealand government. She was admitted as a barrister and solicitor of the High Court of New Zealand in 2007. Claire was born and grew up amongst kauri and kererū in the Waitākere Ranges, went to school in West Auckland, and is of New Zealand and Indonesian heritage. Claire holds a Guest Lectureship in the Child Law Department of Leiden University, and is a member of the Asia New Zealand Foundation Leadership Network.