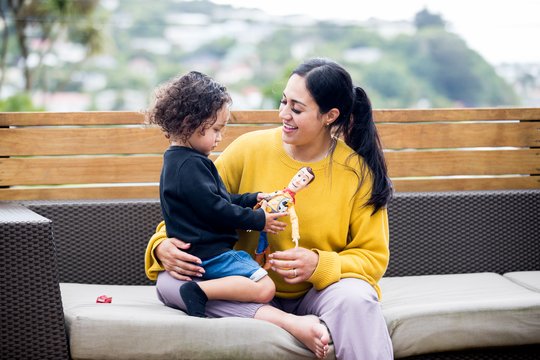 Ngā motika i raro i ngā Tikanga Tamariki
Different rights under the Children's Convention
We have connected the rights provided by the Children's Convention to the Child and Youth Wellbeing Strategy. The Strategy is one way the Government meets the goals of the Children's Convention to provide a safe, healthy and happy childhood for everyone in Aotearoa. We worked closely with mokopuna from across Aotearoa on the Strategy. The voices of these mokopuna helped the Prime Minister and Oranga Tamariki understand what a good life means for mokopuna in Aotearoa and set out six outcomes based on what they said.
Ngā ara rerekē ki te pupuri motika
Different ways rights are upheld
Mokopuna have rights in different ways. The rights of mokopuna Māori come from whakapapa mātauranga Māori, and tikanga Māori. These rights existed long before they were recognized by the Crown in Te Tiriti o Waitangi, the founding document of Aotearoa.
Through the United Nations, the government has also agreed to promote and protect the rights of children, indigenous peoples and disabled people. Mokopuna can have rights as any of these population groups, whether it comes from whakapapa, legal documents, or both, rights matter and should be respected and upheld at all times.
Rights across different treaties