About us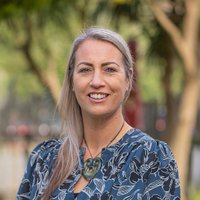 Dr Julie Wharewera-Mika
Children's Commissioner
Dr Julie Wharewera-Mika (Ngāti Awa, Ngāi Tūhoe and Te Whānau ā Apanui) is a māmā to four sons (with Māori, Samoan and Dutch whakapapa), a registered senior clinical psychologist and Kaupapa Māori researcher who completed a Doctorate in Clinical Psychology at Auckland University.

An initial member of the Mental Health and Wellbeing Commission, she has extensive experience working in the mental health and addictions sector, advocating for system-wide transformation that is responsive to the needs of children and whānau.
Dr Wharewera-Mika has strong stakeholder relationships with Māori and Pacific communities and across the children's sector. She is a long-standing business consultant, head of the Medical Assurance Society Foundation, and Chair of Whānau Oranga Pūmau, ACC Māori Customer Advisory Panel.
She embraces te ao Māori values-based leadership that embodies collaboration and partnerships to empower community-led and whānau centered approaches.