About us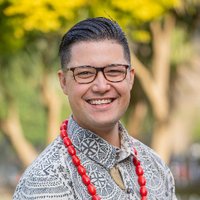 Josiah Tualamali'i
Children's Commissioner
Josiah Tualamali'i is a wellbeing governance professional and postgraduate history student. He brings frontline youth advocacy experience to his role through a range of health, leadership and young people's networks.
At 14, Josiah had a life changing experience at the first Pacific Youth Parliament, where alongside his friends he had an opportunity to speak up for what would help Pacific communities. In the aftermath a group of core participants including Josiah set out to create the Pacific Youth Leadership and Transformation Trust (PYLAT). This would help him find one of his core passions that all children and young persons be supported to understanding their whakapapa, work together to speak up for what matters to them and, grow agency. He was also part of the network of youth participation organisations leaders in the aftermath of the Christchurch earthquakes which set up Youth Voice Canterbury to strengthen the youth voice sector.

Outside of his community advocacy mahi, he was a panel member of the Government Inquiry into Mental Health and Addiction which co-wrote He Ara Oranga (2018). His work as part of PYLAT led to his appointment on the advisory group for the Ministry of Education's Civics and Citizenship Education Teaching and Learning Guide (2020). Josiah co-led younger Pacific communities support of the Polynesian Panthers Party Legacy Trust call for the Dawn Raids apology. He serves as co-chair of Pacific wellbeing organisation Le Va, and is also a director of Te Pou and trustee of Rātā Foundation.

Josiah is of Samoan descent. The villages of his aiga are Salelesi, Satuiatua, Lepa, Aufaga and Fagaloa.