All publications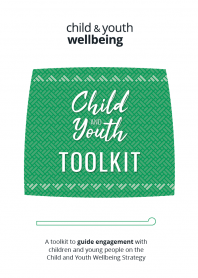 2 November 2018 Resources
Child and Youth Engagement Toolkit
The Prime Minister, Jacinda Ardern, in her role as the Minister for Child Poverty Reduction, and the Minister for Children, Hon Tracey Martin, are leading the development of the Government's first Child and Youth Wellbeing Strategy.

This Toolkit will assist you to support children and young people to have a say about the Strategy, using the same approaches as the Office of the Children's Commissioner and Oranga Tamariki.

We encourage you to use the Toolkit and feedback what you hear!